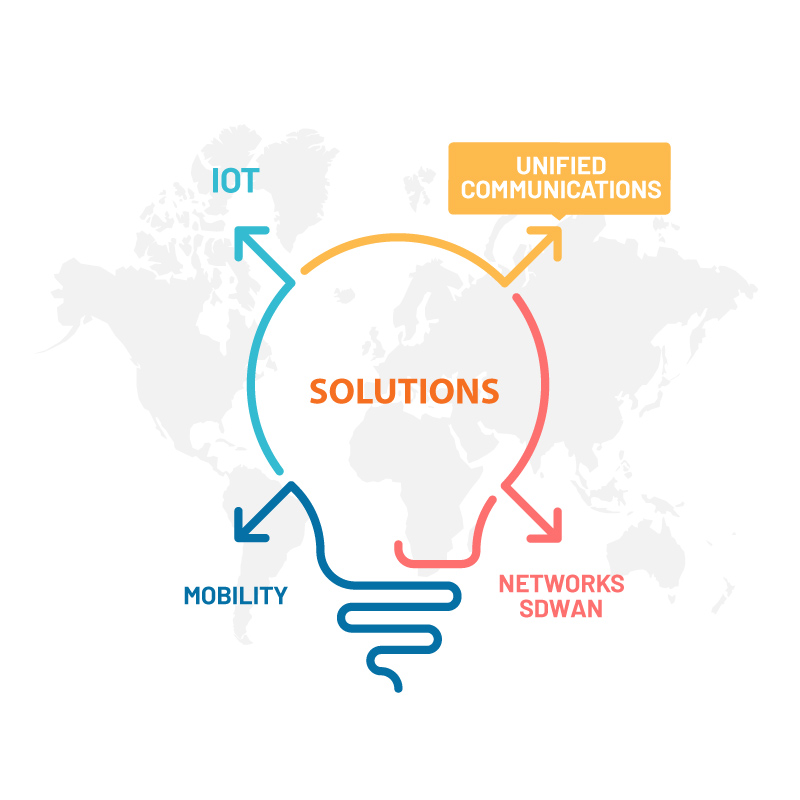 On Premise Phone Systems – Ericsson-LG, NEC, Panasonic & VOIP
Connect Tel North provides complete business phone system solutions from sales to service and beyond. With experienced staff and trusted PBX vendors Ericsson-LG, NEC and Panasonic, Connect Tel North can provide businesses with a scalable unified communications system that can grow with the needs of your business. Our staff can design and implement as well as provide Project Management, and technical services for the deployment and integration of a new business phone system. We also provide ongoing support from dedicated helpdesk based in Brisbane Australia.
Connect Tel North team can assist with office relocations including site audits and cabling requirements. We also stock leading brands of Corded and wireless headsets.
Hosted Telephony – Telstra IP Telephony (TIPT)
All in One Cloud Collaboration – Telstra IP Telephony is a comprehensive cloud calling platform, offering a consistent experience across multiple devices and locations, helping hybrid workers to be more productive.
Liberate – Telstra Liberate combines the best features of your desk phone and mobile, so you can get an office-like experience on the go. Boost productivity and address the challenges of fixed mobile convergence, even if your teams are mobile only. Unlike calling through an app or VOIP, intelligence within the Telstra network delivers unified communications functions and voice to the mobile phone natively. And, because mobile calls use the Telstra mobile network, you also benefit from better call quality than apps using data channels.
https://youtu.be/FetloIHD3DA
Video Conferencing – Starleaf, Cisco Webex
StarLeaf brings people together to work better, with enterprise-grade video meetings that are secure, reliable and intuitively simple.
Webex Meetings offers secure, integrated audio, video, and content sharing from any device, anywhere. Intelligent features such as noise removal, Webex Assistant, with real-time translations and People Insights automate meeting tasks to help you work smarter.